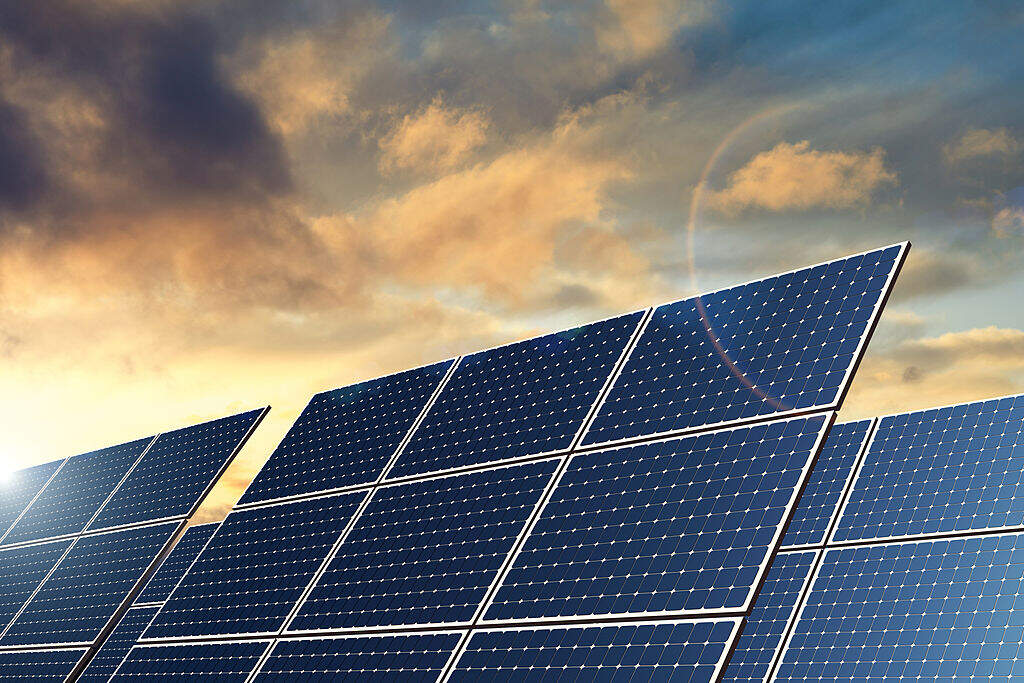 The goods and services tax may increase solar energy project costs by 12%-18% and generation costs by 40-50 paise per unit, some industry leaders said, although the government said the new taxation regime won't have much of an impact on them.
However, officials said even if costs increase, it won't affect project economics because the additional charges can be passed on to customers. "Following GST, solar projects will be about 18% costlier on an average, while cost of generation would go up by around 20%. We have estimated the incidence of GST to be around 23%-25% on various inputs for the segment," said Ratul Puri, chairman, Hindustan Power Projects.
"It would require project developers to go back to banks for additional funding for projects under construction. It might require a minimum of three months to get additional funding, thus delaying projects." Power, coal, renewable energy and mines minister Piyush Goyal had said earlier the GST rates would not have much impact on his sectors.
Sunil Jain, CEO at Hero Future Energies, said solar modules, which weren't taxed earlier, will have an 18% levy, while inverters – a major component in solar projects used to convert direct current into alternating current – would now be taxed at 28% instead of zero. Taxes on cement and other materials have been increased, he added.
"Our calculation suggests that project costs would go up by at least 16% on an average, since electricity has been excluded from GST and thus would not qualify for input tax credit. This translates into a 40-50 paise per unit rise in generation costs," he said. "The new regime will result in an increase of 18% in module cost, about 12% in inverter cost and 3% in all service costs – increasing overall project cost by about 12%," said Vinay Rustagi, managing director, Bridge to India, a consulting firm. "New rates would hit more than 10 GW of ongoing utility scale projects and pose a threat to their viability."
Ashvini Kumar, managing director of Solar Energy Corporation of India, the company that arranges solar project auctions on behalf of governments, doesn't anticipate any stumbling blocks. "Almost all power purchase agreements include a clause that allows hikes or declines in power generation costs as a result of change in laws – GST in this case – to be passed on to consumers," Kumar said. "The math behind tariffs quoted by developers in successive auctions thus remains intact since they would be able to pass this on."
Source: ET